History
Ocean Mist has an extraordinary and rich history, from a minesweeper to a gentlemans' pleasure yacht.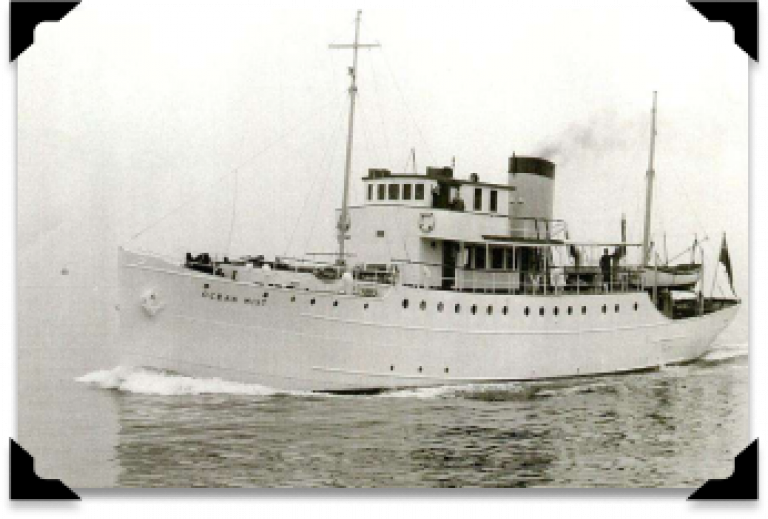 1919
Samuel Green
Built in George Browns Garvel Shipyard and intended as a minesweeper for the Admiralty, Ocean Mist was originally named Samuel Green after an Officer who served under Admiral Nelson.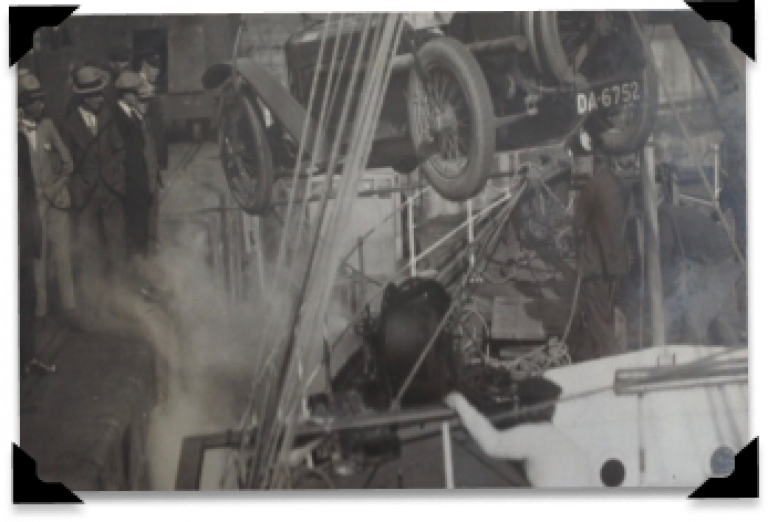 1920
Ocean Rover
Never used by the admiralty, the boat was sold in 1920 to Kenelm Guinness of the Guinness dynasty. Kenelm was a successful racing car driver, inventor and playboy.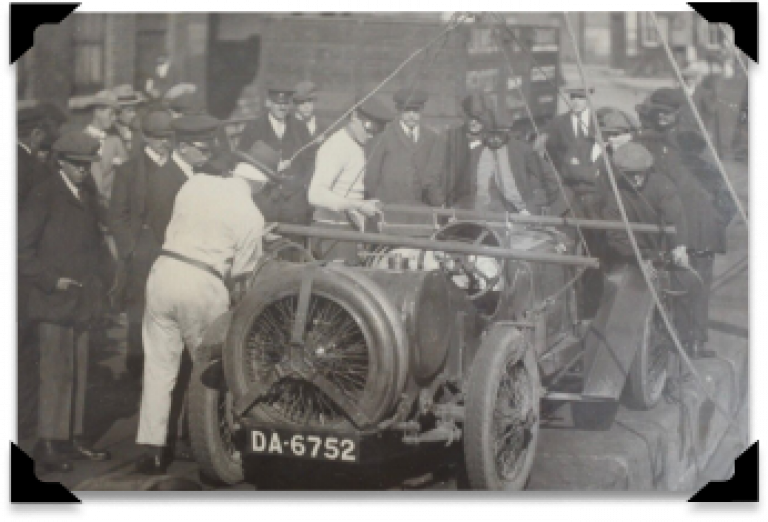 1921
Ocean Rover
Converted to a gentleman's pleasure yacht. Friends such as the Duke of Leeds and Sir Malcolm Campbell enjoyed adventures on Ocean Rover during the roaring twenties.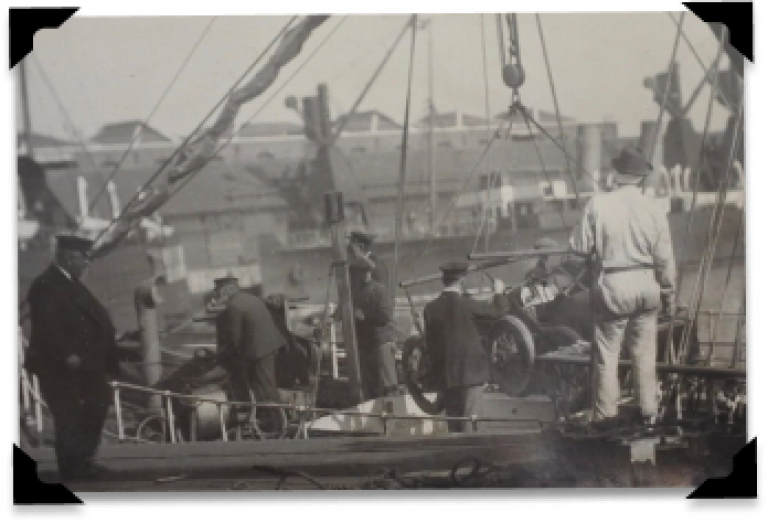 1924
Aries
Passed on to the 11th Duke of Leeds, friend of Kenelm Guinness and renamed the Aries. John Francis Godolphin Osborne, 11th Duke of Leeds was a British peer.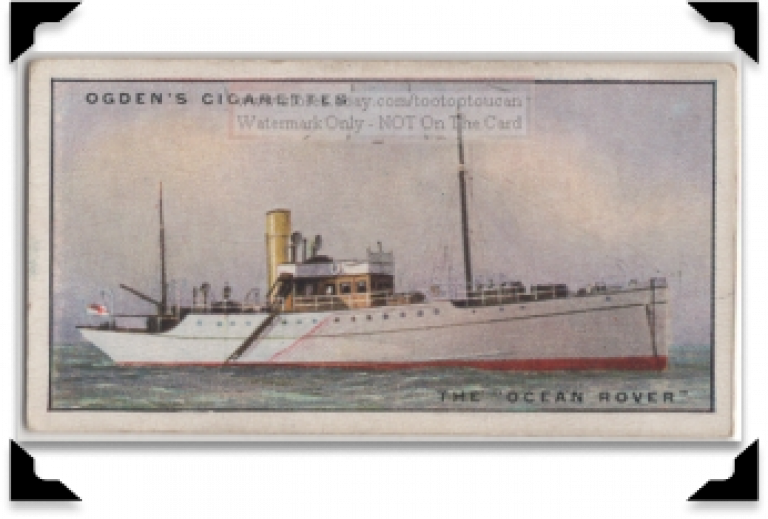 1930
OCEAN ROVER
Sold to Sir Harry Newton, 2nd Baronet and a British Conservative politician. He was elected Member of Parliament (MP) for Harwich in 1910. The Aries was renamed the Ocean Rover once more.

1934
OCEAN ROVER
Sold to Sir Alfred L. Goodson an English businessman and public servant. He was both the president of the officers training corp selection board and overseas civilian advisory board in France during WW1. He was knighted for these services in 1922.

1938
OCEAN ROVER
Just before war breaks out our boat is taken over by Dumbarton-based businessman, James Napier, a steel manufacturer and ship builder.

1939
OCEAN ROVER
The boat was requistioned by the admiralty and used as a torpedo recovery vessel in WW2.

1943–1945
OCEAN ROVER
Towards the end of the war, the boat was converted to an anti-mine calibrating yacht. Based at Rosyth, Granton and Leith, it was later moved to Portsmouth. At the end of the war the boat was paid off and laid up at Portsmouth.

1948
OCEAN ROVER
After the war, Ocean Rover was aquired by Felix Fenston, a property businessman who helped establish the Museum of Heraldry.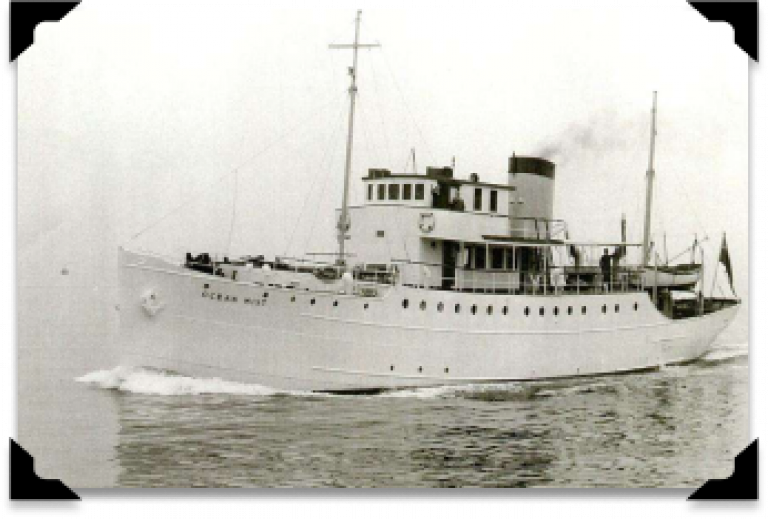 1954
OCEAN ROVER
Ocean Mist was purchased by Frederick Gilbert Mitchell converted to oil and renamed Ocean Mist. Frederick Gilbert was a trouble shooter for Lord Kitchener during WW1. He was an engineering businessman and the commodore of The Royal Corinthian Yacht Club.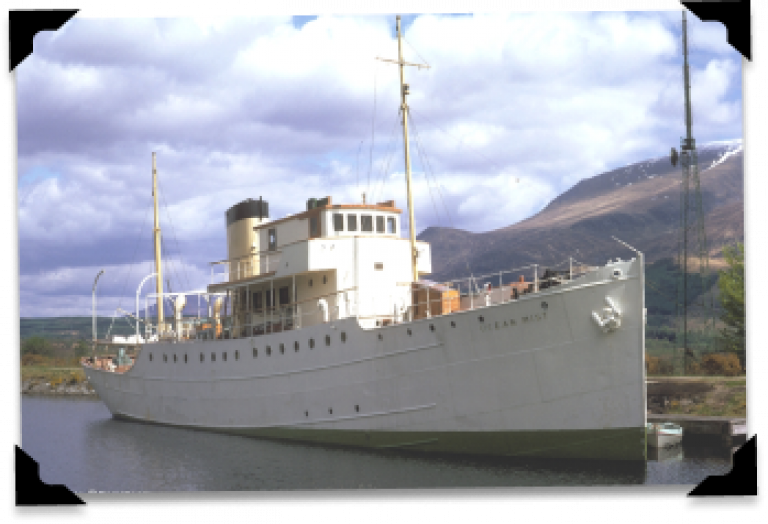 1959
OCEAN MIST
Changing hands again, Ocean Mist was bought by Jospeh Hobbs of Inverness – a businessman, cattle rancher and whisky distiller, who ran whisky from Scotland to California during prohibition.
1983
OCEAN MIST
In the early 80s our boat arrives at the shore in Leith.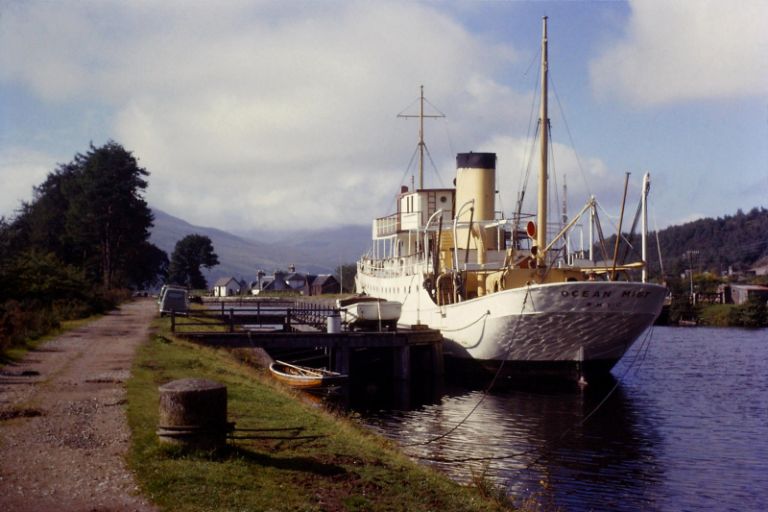 1984 – 2007
CRUZ & OTHERS
Our boat existed in various guises as restaurants and nightclubs before being left to fall into disrepair.
2018
OCEAN MIST
Bought by Alan Pedley and restored to her former glory as the Ocean Mist, a boutique hotel.